CrossFit Rocks – CrossFit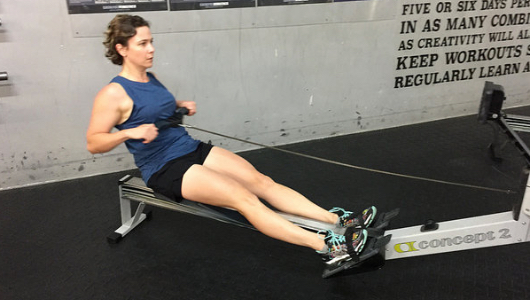 Flash back Friday! Susan (October, 2016).
Warm-up
Warm-up (No Measure)
90 second kettlebell smash psoas each side.
Then,
3 rounds of:

100m run

7 kettlebell sumo deadlift high-pulls

5 toe raises
Then,
Rowing pick drills
Then,
3 attempts at max wattage.
Then,
Set-up for workout.
Metcon
Metcon (AMRAP – Reps)
7 2-minute rounds of:

20-cal. Row

Max rep GHD sit-ups

There is no rest between rounds.
Don't lean back on the rower like it's a recliner! You should only lean back to about 1 o'clock. Anything more than that is excessive and is fatiguing your core before you even start the sit-ups.
Advanced Athlete Extra Work
Yesterday's WOD.
Gymnastics strength WOD
Metcon (No Measure)
Accumulate 60 shoulder taps. Front support or handstand.