CrossFit Rocks – CrossFit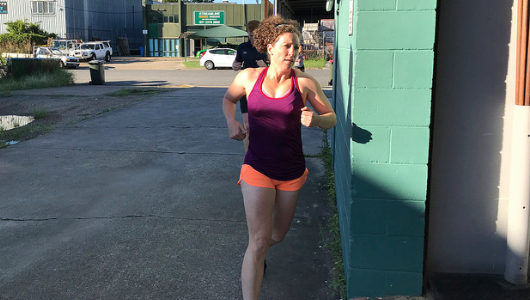 Jen hitting the run from Wednesday's WOD!
Warm-up
Warm-up (No Measure)
500m row
Then;
Rope climb practice *BRING SOCKS, PLEASE!!
BEG: Foot bite practice and some beginner rope climbs

INT: Half or full rope climbs

ADV: 5-10 rope climbs or practice legless
Then;
Broomstick drills
Weightlifting
Gwen (Weight)
Clean & Jerk 15-12- and 9 reps
Touch and go at floor only. Even a re-grip off the floor is a foul. No dumping. Use same load for each set. Rest as needed between sets
Nasty girl, Gwen, will tear your arms off. Be strong and hold on! Tape up those thumbs and feed yourself before you train today!! Big lifting day!!
Advanced Athlete Extra Work
Yesterday's WOD
Gymnastics strength WOD
Metcon (Time)
Establish:

Max time in L-sit (or tuck) hang
Metcon (Time)
And establish:

Max time at the top of a pull-up.