CrossFit Rocks – CrossFit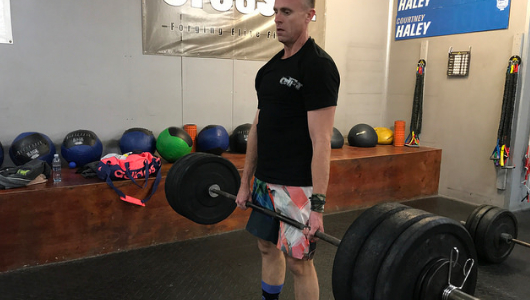 Deadlift days are the best days!!!
Warm-up
Warm-up (No Measure)
2 minute on each leg banded hip distraction
3 rounds

20 seconds superman hold

20 m broad jumps

15 hip extensions
Weightlifting
Be patient when lifting off the floor. Heavy weight is going to start moving slowly. Stick with it hold your position and keep pulling that bar.
Deadlift (1-1-1-1-1-1-1)