CrossFit Rocks – CrossFit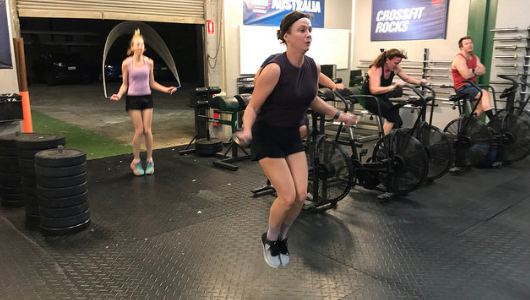 Bet you cant jump as high as Sus on your double unders !!!
Warm-up
Warm-up (No Measure)
2 minute trigger pec each side

2 minute banded samson
2 rounds

10 thoracic bridges

20 hollow rocks

20m bear crawl

20m overhead plate carry
Warm up weights for overhead lunge
Metcon
Metcon (Time)
5 rounds for time of:

50 double-unders

15m single-arm overhead lunge

Men: 22.5kg. dumbbell

Women:15kg. dumbbell
Active shoulder. Make sure you are pressing the dumbbell through the roof. Your arm should be straight as soon as your elbow bends your going have a tough day.