CrossFit Rocks – CrossFit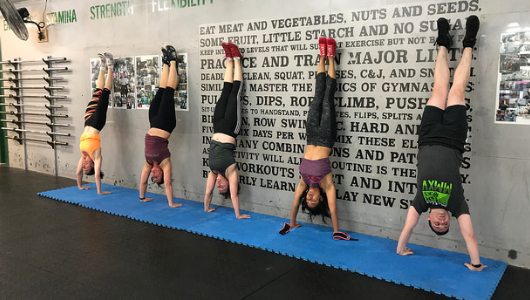 Stay as tight as you can when in your handstand holds and keep pressing through the floor in today's partner metcon?
Warm-up
Warm-up (No Measure)
2 rounds

5 bus driver squats with 3 second pause at the bottom

10 box jumps

30 superman hold
Weightlifting
Keep your elbows up. This is going to allow you to stay upright during the squat and stop the weight pulling you forward.
Front Squat (1-1-1-1-1-1-1-1-1-1)
Metcon
Metcon (Calories)
In groups of two

Max Cals in 7 minutes

Airbike 10/7

Handstand hold