CrossFit Rocks – CrossFit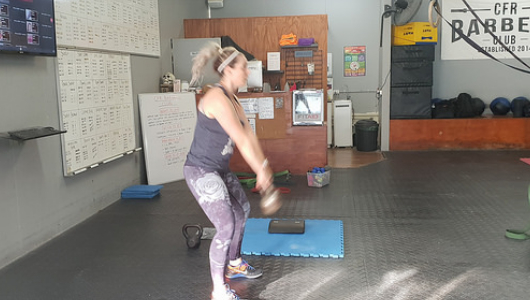 Today's workout is all in the hips!!!!
Warm-up
Warm-up (No Measure)
10 reps perfect stretch
3 rounds

100m run

5 back extensions

10 strict toes to bar or leg lifts
Kettlebell swing progressions
Metcon
Metcon (AMRAP – Rounds and Reps)
Complete as many rounds as possible in 12 minutes of:

7 box jumps

14 kettlebell swings

Men: 36-in. box, 32-kg kettlebell

Women: 30-in. box, 24-kg kettlebell
Toes forward. When jumping and landing make sure your toes are pointed forward. This is going to give you a lot more spring from your calves and keep your knees and ankles safe.