CrossFit Rocks – CrossFit
Everyone remind yourself to get cash out and bring it in for the Christmas dinner – we still have a few spots left!! Money due Monday – contact Kate if you can't bring it in for any reason!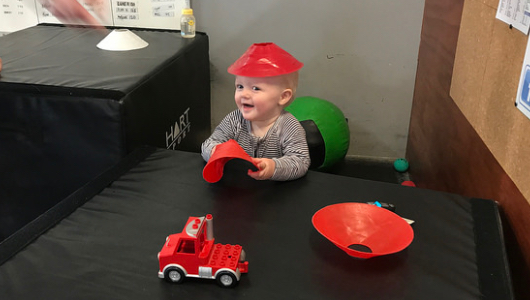 Archer is looking forward to watching you guys do Fran!
Warm-up
Warm-up (No Measure)
Alternating 10 rounds of Tabata

Push ups

Double unders
Then;
3 rounds

15 wall balls

100m run
Warm up pull up/butterfly pull up
Warm up thruster
Warm up weight and complete 2 mini rounds of:

5 thrusters

5 pull ups

1 minute rest
In the mini rounds focus on mechanics and being as efficient as possible – you should be able to time your breathing with your movement while moving quickly.
Metcon
Fran (Time)
21-15-9
Thrusters, 95# / 65#
Pull-ups
43kg/29kg
Lots of time spent practicing movement for Fran today – we want to not only be very warm but our mechanics refined and well-rehearsed before we are huffing and puffing.
How will you attack Fran today? If you have not done Fran in sub 5 minutes, consider doing thrusters and pull ups in 3 sets for the round of 21's and 15's. If you have a 5 minute time, you're goal is to work closer and closer to doing everything unbroken. If you have ever done Fran before; don't hold back and enjoy!
Advanced Athlete Extra Work
Hang Clean (3-3-3-3-3)
Gymnastics strength WOD
Warm-up (No Measure)
Lower from Candlestick – 15 reps as slowly as possible. https://youtu.be/SOY0ImXwvqw