CrossFit Rocks – CrossFit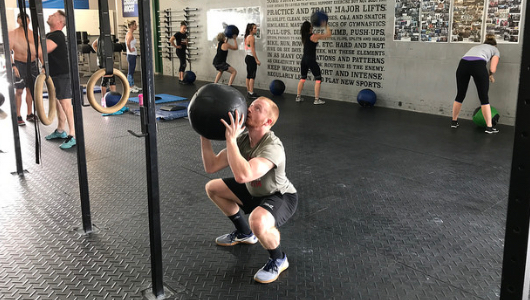 Blake hitting Tuesday's WOD
Warm-up
Warm-up (No Measure)
3 rounds of

10 burpees to a target

5 kipping pull ups

1 wall walk with a 5 second HS hold
Metcon
Metcon (AMRAP – Rounds and Reps)
Complete as many rounds as possible in 45 minutes of:

Run 400m

3 rope ascents, 15-ft. rope

Run 400m

15 clapping push-ups
Get stuck in. Long workout today, and if you watch the clock it will take a loooong time for it to pass by. If you focus on the reps and the rounds, encouraging yourself to keep going without checking the clock every minute, it will go by much quicker!