CrossFit Rocks – CrossFit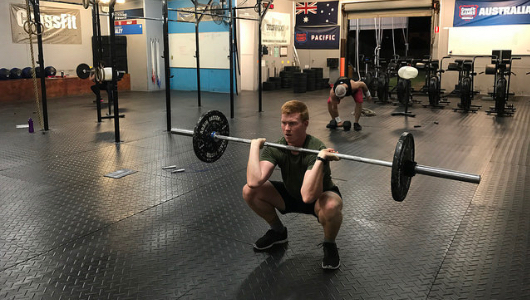 Pull under the bar fast on those squat cleans!!!
Warm-up
Warm-up (No Measure)
3 rounds

100m jog

10 cossack squats

5 burpees
Burgener squat clean warm up
Metcon
Metcon (Time)
4 rounds for time of:

20 squat cleans

800-m run

Men: 52kg.

Women: 34kg
Pull under the bar fast. With a squat clean you need to be pulling straight into the bottom of a squat. This is way more efficient than catching in a power clean then riding the squat down.