CrossFit Rocks – CrossFit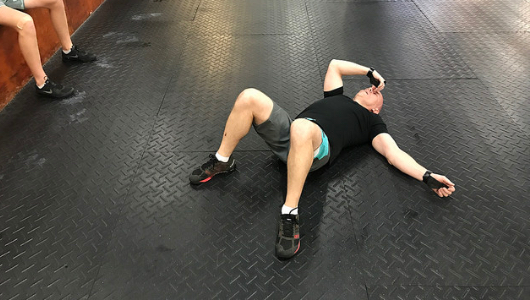 A moment of silence for all those people walking on treadmills for an hour, not breaking a sweat. Pray they find crossfit.
Warm-up
Warm-up (No Measure)
1 mile run (scale to 1000m-800m if needed). This is a warm up run, start at an easy pace and if you feel comfortable slowly build as you get into the second half of the run.
Then;
2 rounds

10 barbell deadlifts

10 handstand shoulder activations (shrugs)

10 hollow rocks
Metcon
Metcon (Time)
5 rounds for time:

200m run

12 deadlifts 95/65kg

9 handstand push ups