CrossFit Rocks – CrossFit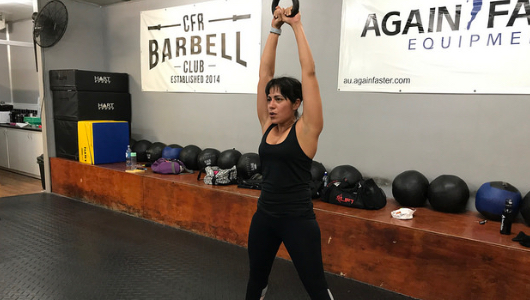 Nathaly showing us the top position of the kettlebell swing! Looking good!
Warm-up
Warm-up (No Measure)
Agility ladders (make two groups and set up to ladders either side of the rig if its a big class)
2 rounds

10 kip swings

10 inchworms (no push up)
Set up for workout
Metcon
Metcon (Time)
Double Helen

3 rounds for time of:

Run 800 meters

42 kettlebell swings

24 pull-ups
Men: 1.5-pood kettlebell (24kg)

Women: 1-pood kettlebell (16kg)
Bring it! Saturday means business! Wear your fastest running shoes and be ready to go into the paincave, deep into the paincave!