CrossFit Rocks – CrossFit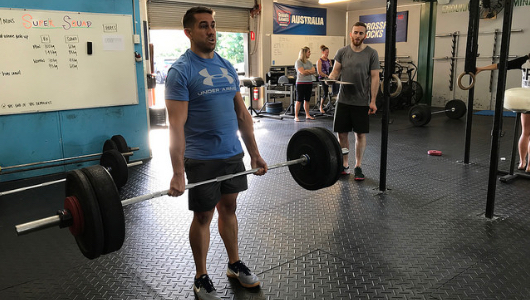 Warm-up
Warm-up (No Measure)
10 reps perfect stretch
3 rounds

200m row

10 single leg KB romanian deadlifts 5 reps on each leg

10 KB single arm bent over rows each arm

20 second hanging l-sit or h-tuck
Warm up weight for workout do 2 mini rounds or 5 deadlifts and 5 pull ups.
Metcon
Metcon (Time)
Team series 2018 event 3

21-15-9 reps for time of:

Pull-ups

Deadlifts

Men: 102 kg

Women:70kg.
This is going to be a sprint. Hold on to the bar for as long as possible and make sure you quickly transition between pull ups and deadlifts.