CrossFit Rocks – CrossFit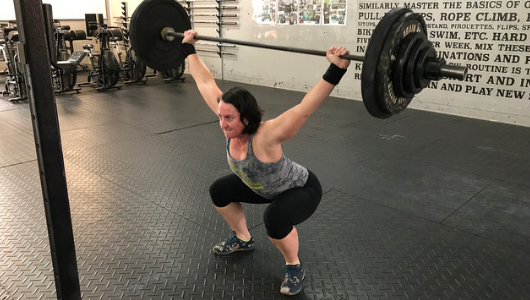 Overhead squats are a great tool for training the strength, stability of your shoulders and core so don't miss out on those gains by avoiding today's lifting!
Warm-up
Warm-up (No Measure)
2 minute trigger pec each side

2 minute couch stretch each leg
2 rounds

10/8 cal row

15 broomstick pass throughs

6 bulgarian split squats each leg
Weightlifting
Overhead Squat (5-5-5-3-3-3-1-1-1)
Eyes up. Focus on a point on the horizon this should help keep your chest up in the squat.