CrossFit Rocks – CrossFit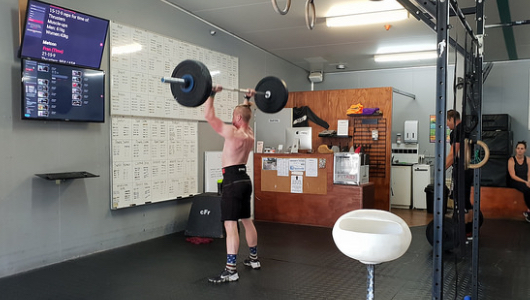 A nice little change to the usual weightlifting with thrusters today. Make sure you don't miss out on lifting days they are so beneficial to making you stronger!!!
Warm-up
Warm-up (No Measure)
2 minute couch stretch each leg
2 rounds

20m monster walks

20m broad jumps

10 cossack squats
Weightlifting
Thruster (5-5-5-5-5)
Knees out. Keep pushing your knees about when squatting. This is going to allow your hips to open up giving you a more upright position.