CrossFit Rocks – CrossFit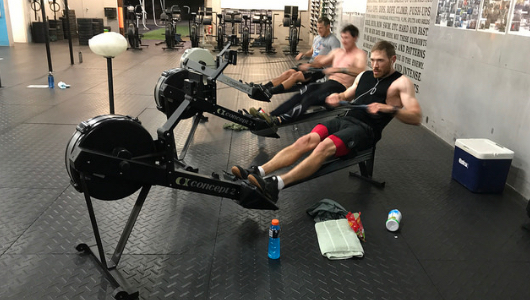 Just some crazy guys doing a marathon row!! Good news is you don't need to row that far today!!
Warm-up
Warm-up (No Measure)
Trigger ball hips
3 rounds

20 second l-sit or h-sit

20 second side plank right side

20 second side plank left side

15 hip extensions

200m run
Metcon
Metcon (Time)
4 rounds for time of:

25-cal. row

25 burpees
Keep a consistent pace. This will be like running a long distance. You don't sprint the first 100m and then walk the rest of the 5km. The aim is to keep moving 1 rep at a time.