CrossFit Rocks – CrossFit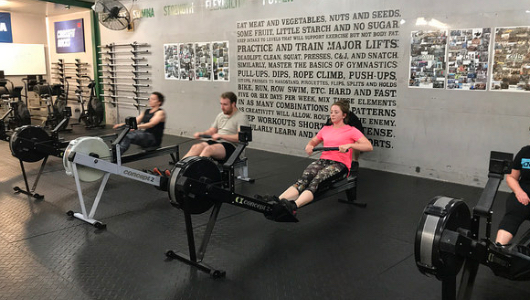 Katie rowing so fast she is almost a blur. Sprint each interval in today's wod!!
Warm-up
Warm-up (No Measure)
Med Ball naughts and crosses
2 rounds

10 Single leg RDL each leg

10 Ring rows elevated on box
Metcon
Metcon (Calories)
10 rounds for max calories of:

Row 45 seconds, rest 15 seconds

Row 30 seconds, rest 30 seconds

Row 15 seconds, rest 45 seconds
Control your breathing. Even though we want this to be a sprint. You still need to breathe whilst doing it. This will help buffer the lactic acid which will build up.