CrossFit Rocks – CrossFit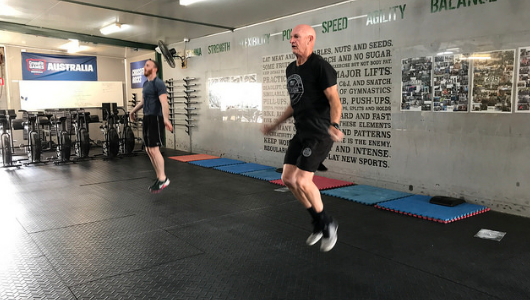 Ant and Larry working those double unders!!
Warm-up
Warm-up (No Measure)
2 rounds

50m kb overhead carry left arm

50m kb overhead carry right arm

10 Goblet squats
Double under drills
Advanced max reps triple unders
Metcon
Metcon (Time)
3 rounds for time of:

25 dumbbell push jerks

50 double-unders

25 weighted step-ups

50 double-unders
Men: 22.5kg. dumbbells, 24-in. box

Women: 15kg. dumbbells, 20-in. box
Hold big sets on the dumbbells. Challenge yourself see how long you can hold onto the dumbells for on both the push jerk and the step ups.