CrossFit Rocks – CrossFit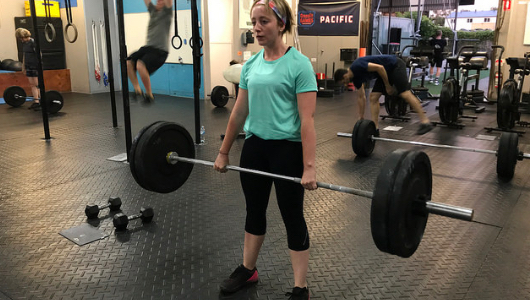 Big sets on Deadlift today !!!
Warm-up
Warm-up (No Measure)
2 minute trigger ball hips each leg
3 rounds

5 single leg kb rdl each leg

10 barbell bent over rows

10 box jumps
Warm up to starting weight
Weightlifting
Deadlift (10-10-5-5-3-3)
Breathe and hold. Big sets of deadlifts are tough remember to breathe at the top of each rep. Hold your breathe brace your stomach and repeat.