CrossFit Rocks – CrossFit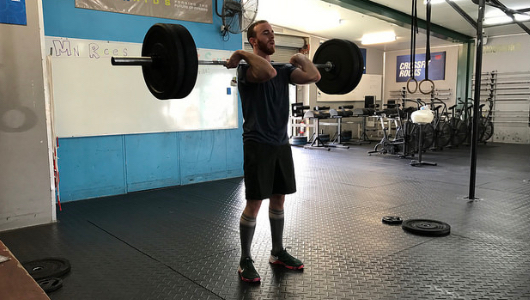 Today's lifting will be taken from a rack!
Warm-up
Warm-up (No Measure)
Tabata

Air squats (aim for 15+ reps)

Handstand hold
Then;
3 rounds

10 single arm DB press each side

10 cossack squats (add a medball in front of the body if desired)

30 double unders
Then;
Broomstick warm up
Weightlifting
Thruster/push press/push jerk/split jerk (1-1-1-1-1-1-1)
Performing all four movements in the complex counts as 1 set.
Advanced Athlete Extra Work
Metcon (No Measure)
Inverted agility course

Using stacked plates and cones, create a course similar to that at the invitational and spend 20 minutes working on challenging your handstand walking.
Gymnastics strength WOD
Metcon (No Measure)
Tabata shoulder taps in front support

Tabata hollow-to-tuck