CrossFit Rocks – CrossFit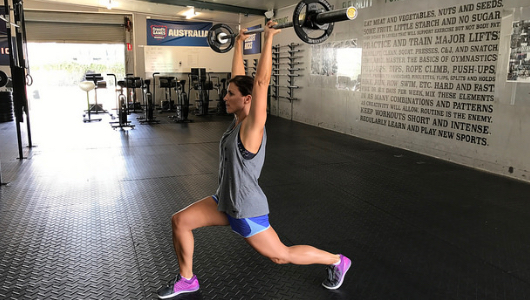 Jenny showing what a good catch position looks like in a split jerk !!
Warm-up
Warm-up (No Measure)
2 minutes banded samson
2 rounds

30 seconds passive hang

30 seconds lunges

30 seconds handstand hold or double kb overhead hold

30 seconds double unders / single under
Split jerk progressions
Weightlifting
Split Jerk (1-1-1-1-1-1-1)
Stay vertical in your dip and drive. Think like your back is against a wall when you are dipping and driving this will keep the bar moving in a straight line overhead.