CrossFit Rocks – CrossFit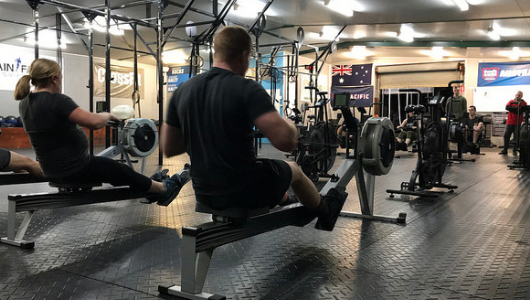 Row Row Row your boat….!!!
Warm-up
Warm-up (No Measure)
10 reps perfect stretch
3 rounds

20 second parallette L-st / h-tuck

30 second side plank right side

30 second side plank left
Metcon
Metcon (Time)
Team series 2018 event 6

2 rounds for time of:

50-cal. row

25 handstand push-ups
Keep your back straight whilst rowing. Just like a deadlift you want to maintain good spinal mechanics. This will help you breathe properly and keep you safe.