CrossFit Rocks – CrossFit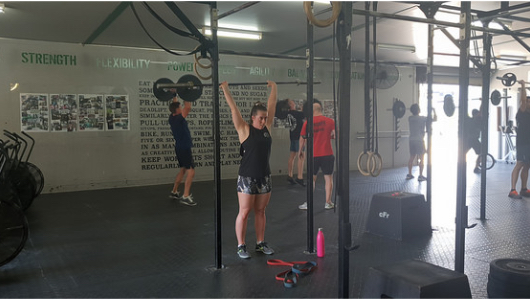 Good old fashioned strict strength today !!!
Warm-up
Warm-up (No Measure)
2 minute each side trigger first rib
2 rounds

100m run

50 m overhead med ball carry each arm

5 dive bomber push ups
Shoulder Press (3-3-3-3-3-3-3)
Move the head out the way of the bar not the bar out the way of the head. You want to have a straight bar path. Move your head back as you press the weight over head.
Metcon
Metcon (AMRAP – Rounds and Reps)
7 minute AMRAP

10 Push press

30 Double unders

Men 40kg

Women 30kg