CrossFit Rocks – CrossFit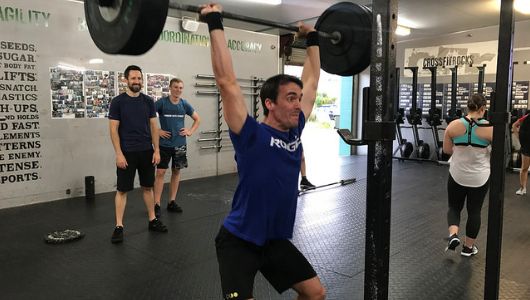 All the presses for todays weightlifting!!
Warm-up
Warm-up (No Measure)
2 minute each side trigger first rib

1 minute each arm banded shoulder distraction
2 rounds

10 superman with 2 second hold

50m overhead kb carry right arm

50m overhead kb carry left arm

100 single unders
Weightlifting
Stay tight while pressing. Keep your midline on during your press this will allow all of your energy to go into the bar and keep you safe. Even when the bar is overhead you should still have your butt squeezed and stomach tight.
Shoulder Press (1-1-1-1-1)
Push Press (1-1-1-1-1)
Push Jerk (1-1-1-1-1)