CrossFit Rocks – CrossFit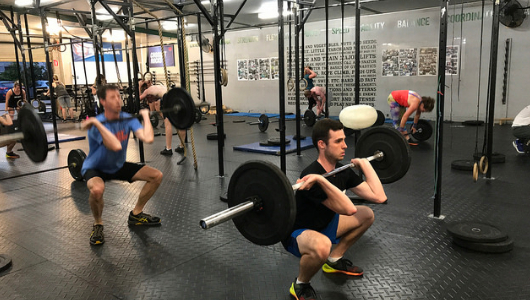 Get ready for an awesome day of lifting!!
Warm-up
Warm-up (No Measure)
1 minute each arm banded front rack

2 min each leg banded samson stretch
2 rounds

30 double unders/ single

10 russian kettlebell swings

5 inch worm push ups
Burgener clean and jerk warm up
Warm up to your starting weight
Metcon
Metcon (Weight)
Team series 2018 event 7

1 rep of the following complex for max load:

Deadlift / hang clean / hang clean and jerk

Max load in 10 minutes
Hook grip. Make sure you are holding a hookgrip throughout this complex. This is going to allow you to move the bar fast and not lose your grip.