CrossFit Rocks – CrossFit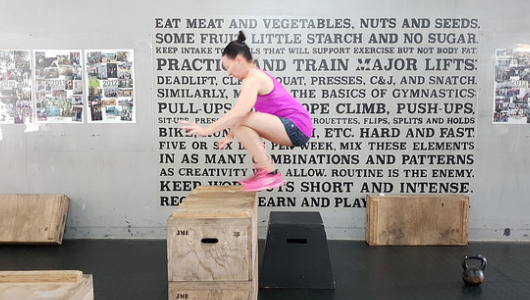 Simmo nailing the high box jumps last week !!!!
Warm-up
Warm-up (No Measure)
2 minute each leg couch stretch
3 rounds

2 turkish get ups

8 cossack squats

20m broad jumps
10 minutes to build to a heavy overhead squat from the floor
Metcon
Metcon (Time)
21-15-9 reps for time of:

Overhead squats

Box jumps

Men: 61 kg OHS, 30-in. box

Women:.43 kg OHS, 24-in. Box
Keep an active shoulder during the overhead squat. Whilst lowering into the squat keep pressing up on the bar.